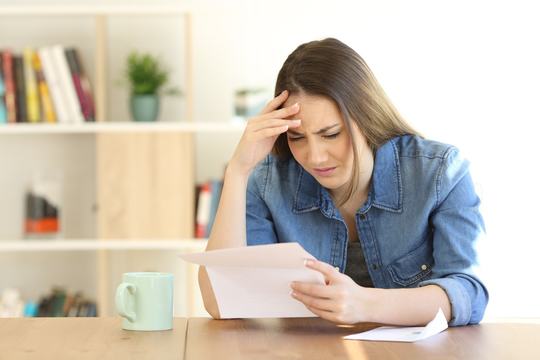 Purchasing a home is one of the largest investments people make, so you will want to protect your interest in it, along with your valuables, with Arizona Homeowners Insurance. Generally, a home insurance policy covers the structure of your home, your personal belongings and liability claims against you. While it's meant to protect you from many of the perils that could compromise your residence, homeowners insurance doesn't always encompass unlimited coverage for every possible mishap.
Coverage Limit
It is a common misconception that homeowners should base the coverage for their home's structure on its current market value. However, that is not the case. Your purchase price may differ from what it would cost to rebuild your home in the event of a loss. You should obtain enough insurance to at least cover the cost of a rebuild.
Business
If you're the owner of a home-based business, you'll need to consider coverage beyond your standard homeowner's insurance policy for coverage. Most home insurance policies exclude business liabilities. If you conduct business from your home, have your homeowners insurance agent advise you on your coverage needs.
Flood Damage
There are some instances when water damage might be covered by your homeowner's policy, but a flood event isn't included. A separate flood insurance policy will be needed. Flood insurance is required if you live in a flood zone, but you can still purchase it if you don't. According to FEMA, over 20 percent of flood claims come from low- to moderate-risk areas.
Jewelry and Family Heirlooms
A standard homeowners insurance policy includes limited theft coverage for jewelry and other special valuables. Jewelry or other sentimental items that are worth more than your policy's limit, require you to either raise the limit on your homeowners insurance policy or purchase an endorsement to add to your policy.
Injuries
Are injuries that happen in your home covered? It depends on the individual who suffered an injury on your property. If you or a family member who resides in your home is injured, you wouldn't be able to file a claim under your homeowner's policy; you'd file through your health insurance instead. If a guest suffers a bodily injury on your property, your liability protection would come into play. Liability coverage protects you from lawsuits up to your policy's liability limit.
Termite Damage
A termite infestation is excluded from a standard homeowners insurance policy. Infestation can arise from a lack of proper maintenance, so make sure to have your home regularly inspected for termites and work with a pest control company to eliminate any issues, before it grows into a costly problem that damages the structure of your home.
About Integra Insurance Group
Integra Insurance Group is one of Arizona's leading independent insurance agencies. Located in Peoria, Integra has provided reliable insurance services to families and businesses for many years. We work tirelessly to provide our clients with the best insurance coverage at competitive rates, all with personalized customer service. To learn more about what we can do for you, give us a call today at (623) 322-5955.