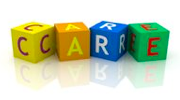 Over the years, clients and others I've talked to have been reluctant in initial conversations about long-term care planning to consider the purchase of long-term care insurance (LTCI) because they thought that Medicare will take care of them.
Long-Term Care Event
Will Medicare provide benefits for either of these two situations? It's not likely and if there is coverage, it will be limited as far as number of days, dollar amount and type of coverage.
Custodial Care
The majority of long-term care expenses are for custodial, or personal, care, none of which is covered by Medicare. Custodial care is designed to assist a person who has limited ability to perform daily activities due to deficiencies in physical and/or cognitive functions. It's provided to help someone with his or her ADL's or instrumental activities of daily living ("IADL's"). IADL's are the cognitive functions pertaining to comprehension, judgment, memory, and reasoning. Activities include shopping for personal items, managing money, using the telephone, preparing meals, managing medication, and doing housework.
Medicare Event
Medicare wasn't designed to handle significant long-term care expenses. Medicare only covers medically necessary care with the focus on medical acute care, such as doctor visits, drugs, and hospital stays. There are three qualifications that you must meet in order to receive Medicare benefits:
Have had a recent prior hospital stay of at least three days
Admitted to a Medicare-certified nursing facility within 30 days of your prior hospital stay; covered to 20 days only
Need skilled care, such as skilled nursing services, physical therapy, or other types of therapy
Are you depending on Medicare to be your long-term care plan?
If so, you may want to revisit your options. I will help you understand your options; contact Lois @ Advantage Benefits Arizona, (602) 425-7391. Locally owned & operated, Glendale AZ offering all Medicare plans & options for AZ, NV & CA.